In the summer of 2014 I bicycled across Canada from Victoria, BC to St. Johns, Newfoundland. With a group of young filmmakers we created a documentary about the Canadian prescription drug  epidemic, revealing just how much this issue has affected us.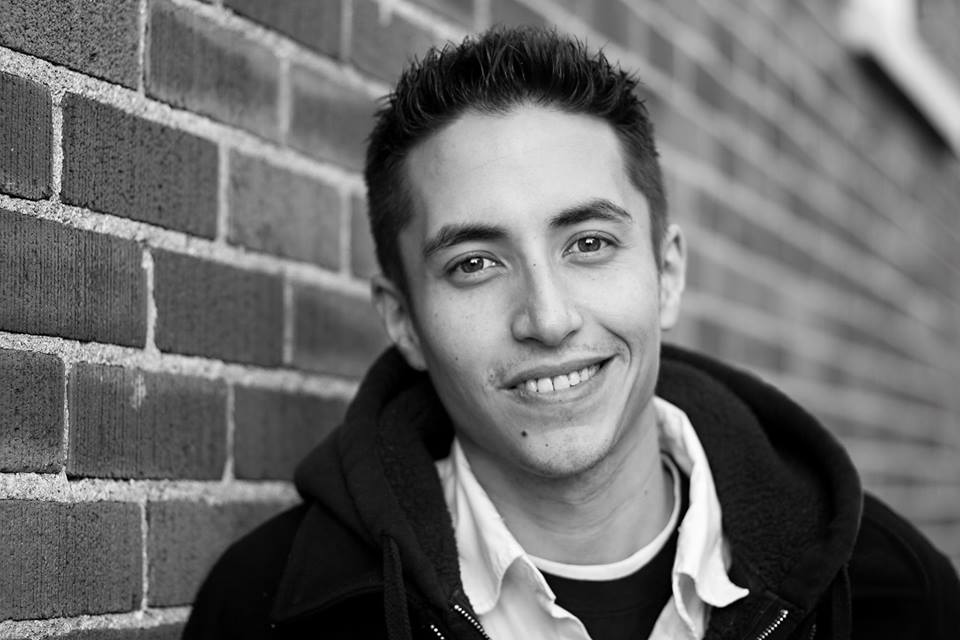 My name is Chris; I'm 34 years old and I want to share my experience with addiction.
Hopefully my story will, in some way, assist users and their families who are in need of support.
How did I get into the "hole" of prescription drug abuse?

It all started with fear.
Huntington's disease is a neuro-degenerative illness that destroyed my grandmother's life and when my father was diagnosed with it, I was just a teenager still living at home. After the diagnosis my father turned to alcohol to ease his pain and fear of what the disease would do to him. As Huntington's disease is hereditary, I have a 50% chance of being diagnosed with it one day. After watching my grandmother break down, I always remember hearing my father say that he would never let himself get to that state my grandmother did if he was ever diagnosed.
My father, who was a career paramedic, who always did his best to help others, turned into an alcoholic after he was no longer able to work or drive. As the disease and alcohol consumption progressed, it was just he and I living together, and I observed the prescription medication he was taking turn into a daily cocktail that I knew was necessary. At the time I but didn't understand at the time the consequences of mixing alcohol and medications.
As a result of this harmful combination, I watched my hero slowly give up on his life; I also gave up on mine. One day I was going out to brunch with my then, girlfriend and her family my dad came to the door and hugged me hard, and told me that he loved me so much.
I knew that with Huntington's disease at some point soon he was likely going to pass away early on, so I got into an everyday habit of telling him I loved him. At the time, his overly affectionate goodbye didn't seem out of place to me, it didn't dawn on me until later.
But Then, on March 5/2007, after 2 days of searching for my missing dad, I found out that he had taken his own life in a motel near our house. I was devastated. The remaining self-esteem I had was destroyed.
The week leading up to the funeral I self-medicated with alcohol and pity from others – it's easy to fuel the fire by feeling sorry for yourself. While coping with the loss of my father, family members were asking for money, and others insinuated that my show of emotion was an act to receive attention which couldn't have been further from the truth.
At the age of 22, faced with the loss of my dad, a lack of guidance, family turmoil and filled with self-pity, I felt that if I was going to move forward in life,

I needed to numb myself.
I started by using a couple Percocets, which seemed to calm me down,. I hid this from most people, including my girlfriend at the time, whom I loved dearly. As the process drugging escalated into roughly 5 x 80mg OxyContin a day, my deception grew exponentially. I began to manipulate and take advantage of people's trust, telling outlandish lies.
Needless to say, I did not progress in getting over the loss of my father. My addicition, pain and mistakes inevitably led to the loss of the only person who I felt genuinely cared for me, my girlfriend. It was another devastating blow. That was when I bottomed out: my family and friends were ashamed of me the girl who loved me had left, I had lost my father to suicide and I lost a lot of money, -roughly six figures in cash. That's when I thought to myself, if my dad saw me now, he would be so disappointed.
For me, hitting my rock bottom prompted me;

Build a new foundation.
I decided something needed to change if I ever wanted respect, good health and the faith of those who gave up on me. After all, I owed it to my father and those who truly never gave up on me to climb out of the hole. I joined the methadone program, a process that took me 5 years to complete. My doctor was a wonderful woman, equally fair as she was stern. She helped me realize that personal accountability is one of the key factors in moving forward, and after completing such a difficult task of coming clean from an opiate addiction I had an unshakable self confidence.
6 months later, I came up with an idea;

Help addicts and their families.
I partnered with Shyah, an aspiring filmmaker and together we planned to turn an 8000km bike ride from the Pacific to the Atlantic Coast into a feature-length documentary. I wanted to show people that it was possible to beat an addiction, and that just as I lived my dreams, so too could others live theirs.
Just remember, if you or your loved one is suffering through addiction, your life is not over. Mistakes were made, but don't define you or them as a person.
Never Give Up!

Never Quit!
What I've learned over the years is that the greatest lessons in our lives come from the difficulties we face. The adversity you face today will turn you into a better person tomorrow. If you can learn to embrace it and use it to your advantage, you can over come anything!
Chris Cull